From the 23rd May 23 we will be closed every Tuesday.
PAPADAM - We Are Back!
We are delighted to offer the finest Indian Dining in Bromley. We use the finest ingredients, our Chef insists on using rapeseed oil for it's outstanding health benefits and flavour. We take pride in this small detail to make your dining and takeaway with us a more pleasant and healthy experience. We would like to say thanks to all our loyal customers and take in their valuable feedback in order to improve our quality of food and service.
To enrich the lives of our customers, team PAPADAM strive to become the best at what we do. We do this with an exciting array of delicious Indian dishes prepared freshly every single day along with legendary customer service. We treat our employees like family and take genuine pride in delivering fabulous results on time, every time. Please see allergy advice below.
PAPADAM
Fine Indian Dining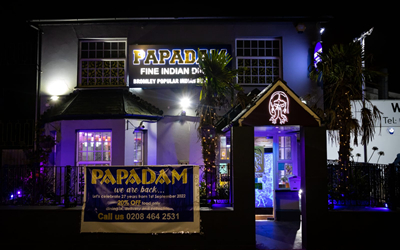 Our Promise A Personal message from our manager... PAPADAM is run for your satisfaction.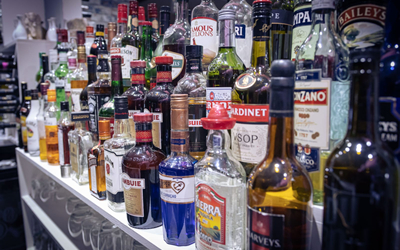 We will endeavour to earn your trust and your enthusiastic endorsement and we hope that we will never disappoint you, your friends or family.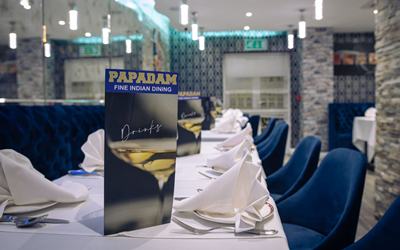 We will pay attention to what you want, find out how you want it and give it to you just that way.

Full Bar
An Extensive Wine Selection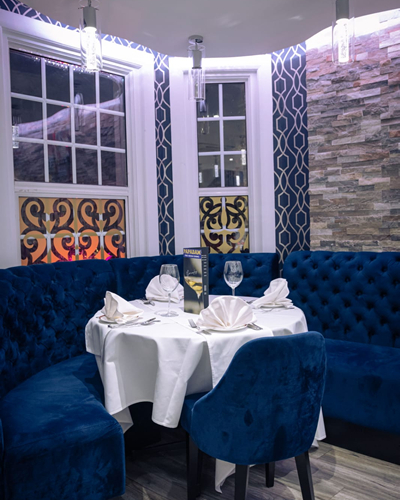 Any dish not on our main menu can always be prepared upon request. Contact a member of staff.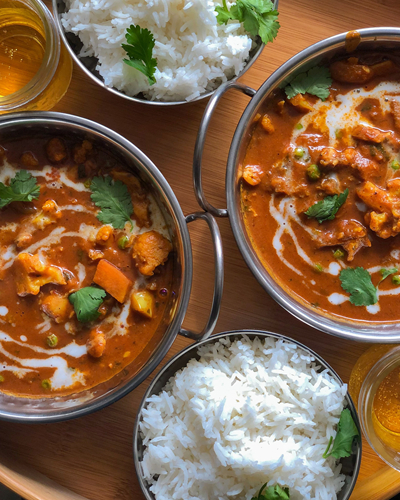 Some of our dishes may contain Allergens. Please inform a member of staff if you suffer from any food allergies before you place your order.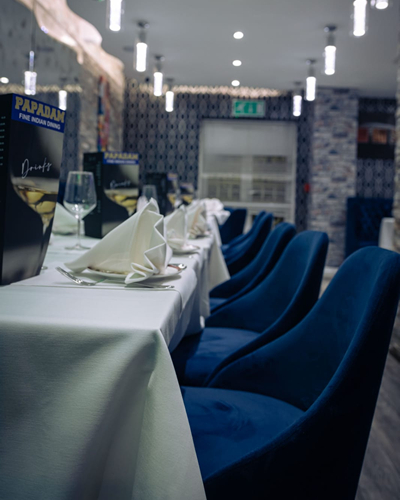 We will always try our best to accommodate your needs. Gluten Free dishes are available upon request.